Hey there, aspiring affiliate marketer! Are you looking for a way to make money online without creating your own product or service? Do you want to earn passive income by promoting other people's products or services to your audience? Do you want to join a multibillion-dollar industry that is growing every year?
If you answered yes to any of these questions, then you are in the right place! In this blog post, I will show you how to become an affiliate marketer for beginners and make money online in 2023. Affiliate marketing is one of the best online businesses for beginners because it is easy to start, low-cost, and highly profitable.
But what exactly is affiliate marketing and how does it work?
Affiliate marketing is a process where you promote another company's product or service using an affiliate link. When someone clicks on your link and makes a purchase, you earn a commission. It's that simple!
Affiliate marketing is one of the most popular and profitable ways to make money online. According to Statista, business spending on affiliate marketing hit $8.2 billion in the U.S in 2022 and Influencer Marketing Hub estimates that the industry will continue to grow to $15.7 billion by 2024.
In this guide, I will show you what affiliate marketing is, how it works, what are the benefits and challenges of doing it, how to get started as an affiliate marketer, and some tips and examples to help you succeed.
Definition of Affiliate Marketing:
Affiliate marketing can be defined by the word affiliate meaning: a subsidiary group or a person officially attached to an organization or a person. Then the word marketing, to promoting products or services including market research and advertising.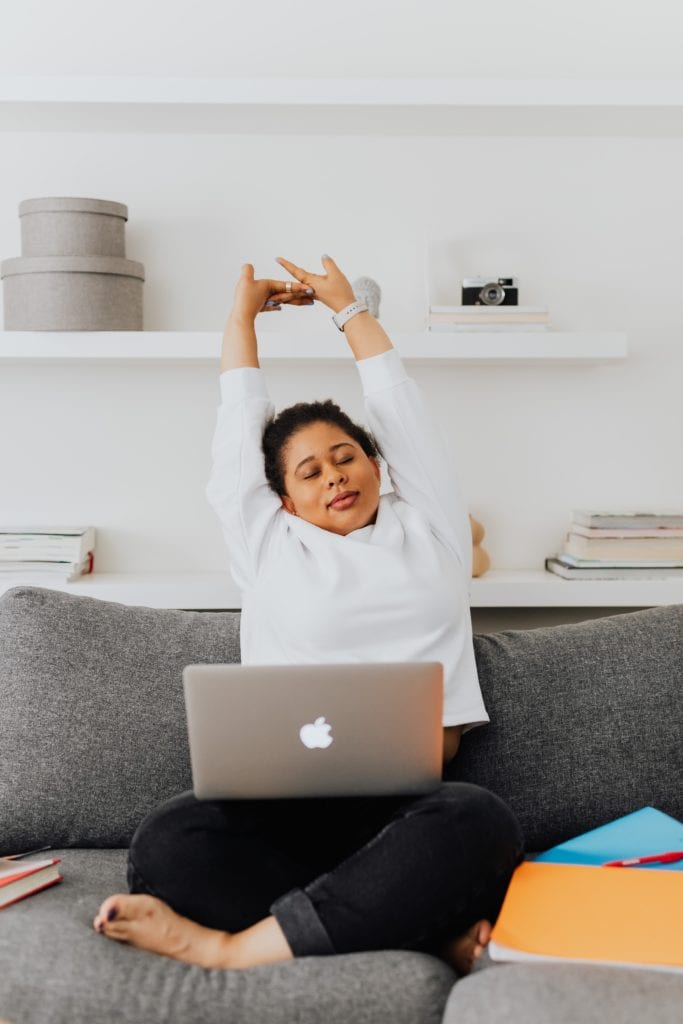 So what is affiliate marketing? the definition is as follows:
A marketer who could promote products and services, another person or company has created and who is also, looking for marketers to promote their product or services, via an affiliate program agreement.
Marketers who are affiliated with product or service providers, provide an affiliate program. They sign an affiliate agreement that sets out details of payments paid to the marketer based on the number of sales, or a percentage of the product's total value is paid back to the marketer. You can read in more detail here: What is affiliate marketing | Affiliate Marketing (lewis-anderson.com)
---
What does an affiliate marketer do?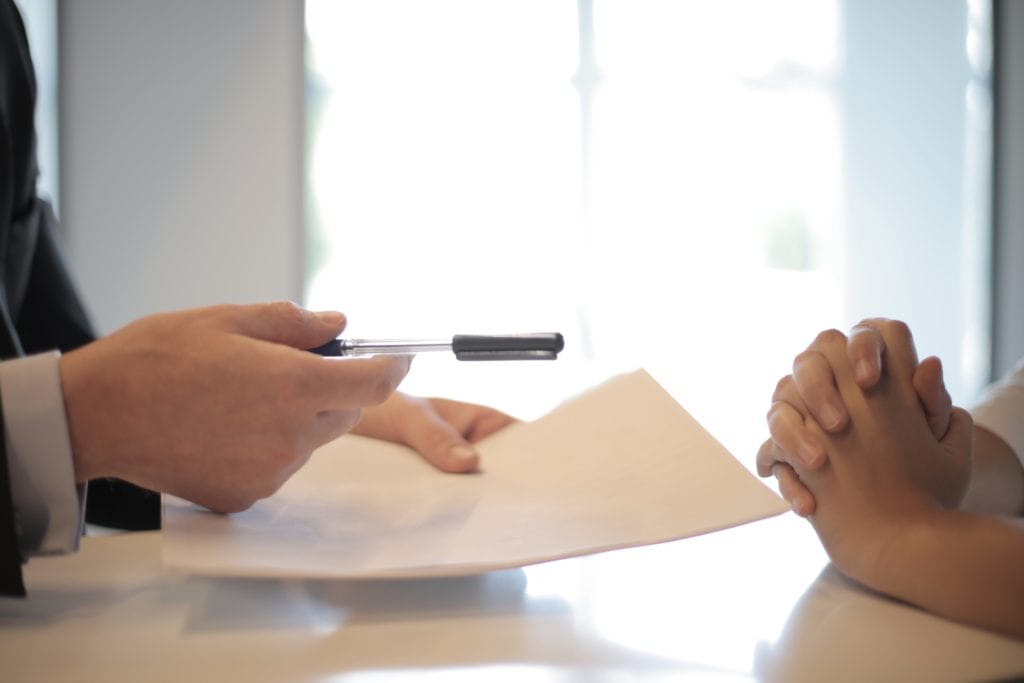 An affiliate marketer is someone who promotes other people's products or services using an affiliate link. The affiliate link contains a tracking ID that allows the merchant to track if you've referred customers to them.
As an affiliate marketer, your main goal is to drive traffic to your website, blog, social media platform, podcast, or any other content platform where you can share your affiliate link. You can do this by creating valuable and engaging content that attracts and educates your target audience about the product or service you're promoting.
You can also use various online marketing strategies such as SEO (search engine optimization), email marketing, social media marketing, video marketing, paid advertising, etc., to increase your reach and conversions.
When someone clicks on your affiliate link and makes a purchase within a certain period of time (usually 24 hours), you earn a commission. The commission rate varies depending on the product or service category and the merchant's policy. Some merchants pay as low as 5% while others pay as high as 50% or more.
---
What is an example of affiliate marketing?
There are many examples of successful affiliate marketers who make thousands or even millions of dollars per year by promoting other people's products or services.
One example is Matt Giovanisci from Swim University. He created a website where he shares helpful tips and guides on how to take care of pools and hot tubs. He also promotes various pool-related products such as chemicals, cleaners, filters,
pumps, heaters, etc., using Amazon's affiliate program.
In 2021 alone, he made $149k in commissions from Amazon by referring his website visitors to buy these products through his links.
Another example is Pat Flynn from Smart Passive Income. He started his website as a way
to document his journey of creating passive income streams online. He also shares his income reports every month where he reveals how much he earns from different sources such as podcasts, courses, books, and yes -affiliate marketing.
He promotes various products and services related to online business such as web hosting,
email marketing tools, WordPress themes, podcasting equipment, etc., using different affiliate programs.
In November 2021, he made over $105k in commissions from affiliate marketing alone!
These are just two examples out of many successful affiliates who make money online by promoting other people's products or services using their content platforms.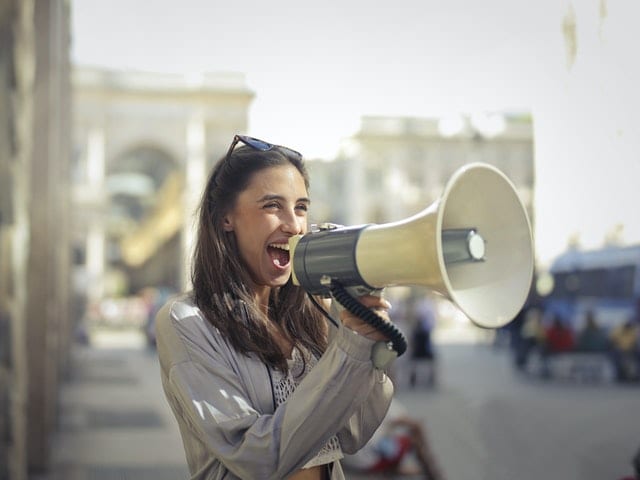 Another notable example is when you have signed up to receive a free product or gift, you found yourself receiving emails from the person who sent you the gift, introducing why they have contacted you and how the gift had helped them.
That is called email marketing but it's the basis of most affiliate marketers' businesses, without their list of valuable followers who trust them, their business could fail without some other form of traffic or start all over again.
I followed a famous internet marketer rise and fall, then rise again with only his list to save him. I cannot find the story online anymore, but he went from list building to running a massive company with loads of overheads, which I believe caused a tough time and ended with the business failing. He was then back on track by reconnecting with his trusted audience and using his email list to build his business back up.
Some of the most representative affiliate marketing examples include Amazon Associates, ClickFunnels, and the ones I am currently on which is ClickBank.
I am following training to do that one though which can be found here: https://lewis-anderson.com/ambaspartner. I have also signed up to CJ which is another example of affiliate marketing
---
How to Start Affiliate Marketing from Scratch: A Beginner's Guide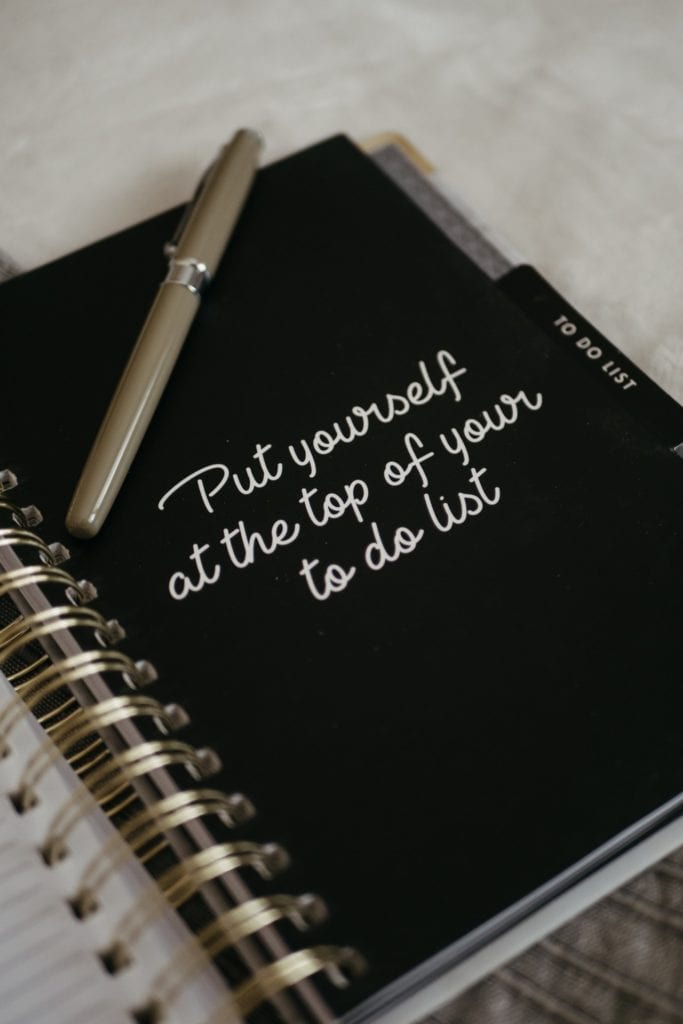 An affiliate marketer is basically a marketing expert, and to make success in affiliate marketing you need to learn all there is to know about marketing, which is a lot! From copy to psychology marketing is not easy and the most successful affiliate marketers are basically now-massive marketing media companies who are expert marketers with years of experience and results in what they do.
Does that mean you cannot succeed in affiliate marketing? You can succeed in affiliate marketing because we only need to do one thing to succeed, that's getting a product in front of people who want it. I reinstate that, people who WANT it, do not need it, but want it. Then if they buy, we make money!
There are obviously moral and ethical ways to market to people, i.e. when you have watched a film because your family or friend recommended it to you, they would have successfully made a sale in affiliate marketing from you. Is that rude or immoral if they send you to watch it somewhere they would get a commission if you purchased it?
No, but it would help feed the family and children of that person who found value in the product and then genuinely thought it would value you too. That's the ethics of marketing I am trying to follow, I have nothing to offer people except the proof and experience I have for various things.
So deep down, it's as easy as finding something you personally like and enjoy, seeing if they offer an affiliate program, then telling all your friends who would also like the same things, all about it and that they should get it for the reasons you are finding it useful.
In this guide, I'll show you exactly how to start your own affiliate marketing business from scratch in 7 easy steps.
Step 1: Choose a Niche and Research Affiliate Programs
The first step to starting your affiliate marketing business is to choose a niche that you're passionate about and that has a potential market. Once you've chosen your niche, research different affiliate programs in that industry to find products or services that align with your niche and have a high commission rate.
Step 2: Build Your Website or Blog
Next, you'll need to create a website or blog where you can promote the affiliate products you've chosen. Your website should be focused on your niche and provide valuable content to your audience. You can use platforms like WordPress, Squarespace, or Wix to build your website.
Step 3: Create Valuable Content
Now it's time to start creating content that will attract your target audience and encourage them to click on your affiliate links. Your content can include blog posts, product reviews, tutorials, videos, and more. Make sure that your content is informative, engaging, and relevant to your niche.
Step 4: Promote Your Content
Once you've created valuable content, it's time to promote it. Share your content on social media, participate in online communities related to your niche, and use search engine optimization (SEO) to improve your website's visibility in search results.
Step 5: Build Your Email List
Building an email list is a fantastic way to promote your affiliate products and build a relationship with your audience. Offer a free resource or incentive to encourage people to sign up for your email list and use email marketing to promote your content and affiliate products.
Step 6: Monitor Your Results and Optimize
Your Strategy Keep track of your affiliate marketing results, including clicks, conversions, and commissions. Use this data to optimize your strategy and improve your results over time. You can also experiment with different affiliate programs, content types, and promotion methods to find what works best for your business.
Step 7: Keep Learning and Growing
Finally, don't stop learning and growing in your affiliate marketing business. Stay up to date on industry trends and best practices and continue to experiment and try new things. The more you learn and grow, the more successful your affiliate marketing business will be.
---
How can a beginner get started in affiliate marketing?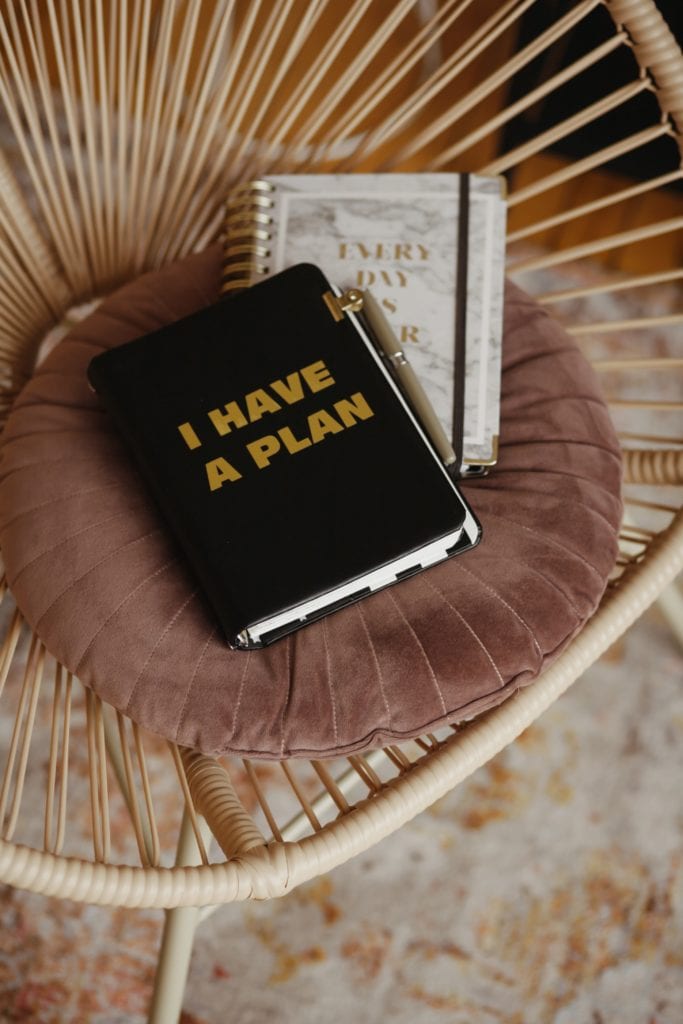 For a comprehensive step-by-step guide on becoming an affiliate marketer, John Thornhill's Partnership to Success program is the top choice. It's ideal for transitioning from a beginner to a successful marketer. Watch the online seminar to determine if it's right for you: https://lewis-anderson.com/wywsojn
Upon joining a coaching program, you'll receive daily guidance on joining affiliate programs, building a solid website foundation, discovering your niche, finding offers, and obtaining your unique affiliate links.
The program also explains how to share links to articles, create valuable content, and embed links within your articles while cultivating an audience for your platform.
Here's the link again: https://lewis-anderson.com/wywsojn
---
How can you earn money as an affiliate?
First and foremost, you need an audience or a source of traffic to make money as an affiliate. You can achieve this by either investing in advertising or by blogging about a passion of yours. Blogging about your interests enables you to create promotable content and generate affiliate revenue.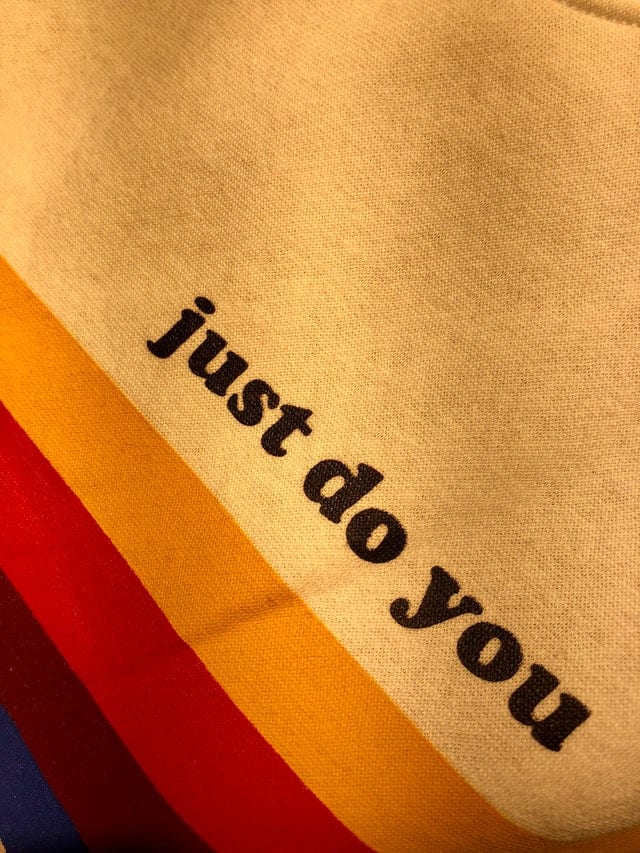 After about a hundred posts, you'll start to see traffic coming to your blog, regardless of your topic. You can then promote affiliate products within your posts as you create new content. If you publish one post daily, you'll notice a significant difference in three months.
Offer your visitors something they'll find interesting for free. For example, if your blog is about dogs, you could write a short 20-page guide on a valuable topic for dog lovers. Offer this guide for free in exchange for joining your email list for more tips and advice. This way, you can convert random website traffic into your own targeted audience.
Use list-building software like Aweber to send the first email with the PDF or free eBook you created. Introduce yourself, share your passion for dogs, and express gratitude for their interest in joining you on this journey.
Send follow-up emails sharing more about your love for dogs, interesting facts, and personal experiences. As you discover helpful products for your dog, share them with your audience just as you would with friends or family. Instead of sharing the website directly, use an affiliate link from the company.
When someone makes a purchase through your affiliate link, you'll receive a percentage of the sale. For example, if the dog food costs $10 with a 50% commission and you send an email to 40,000 people about how your dog, Buster, has more energy after eating it for a week, and 8,000 people make a purchase, you'll earn $40,000 in commission in a single day or from a single email. By building a list, gaining trust, and promoting only tested and proven products, you can create a full-time income through affiliate marketing.
---
In Summary
What is affiliate marketing?
Marketers earn a commission from promoting products and services provided by others.
What does an affiliate marketer do?
An affiliate marketer promotes products and services, primarily online, to an audience and earns income from it.
What is an example of affiliate marketing?
Examples include links, banners, and sign-up forms on webpages or blogs that promote recommended products or services.
How can I become an affiliate marketer?
Enroll in a training program that teaches you from scratch, like the one I started with: https://lewis-anderson.com/wywsojn
How do you make money as an affiliate?
Build an audience, create a list, and promote products you've personally used, earning commissions on sales made.
---
If you've made it this far, would you like a free eBook that helped me reach this point in my journey?
Why You Will Never Succeed Online | Online Tech and Internet Nerd | Marketing Student (lewis-anderson.com)