Promote Affiliate Marketing On Your Blog
#1 Describe the product you are promoting on your blog extremely well
If you just put up a banner ad for your affiliate marketing link, you are not telling the visitor anything about the product, so they are more likely to just ignore it. When you actively advocate a product, it indicates that you have not only used it but also know something about it, which gives your audience more confidence and makes them more likely to click the link and buy it.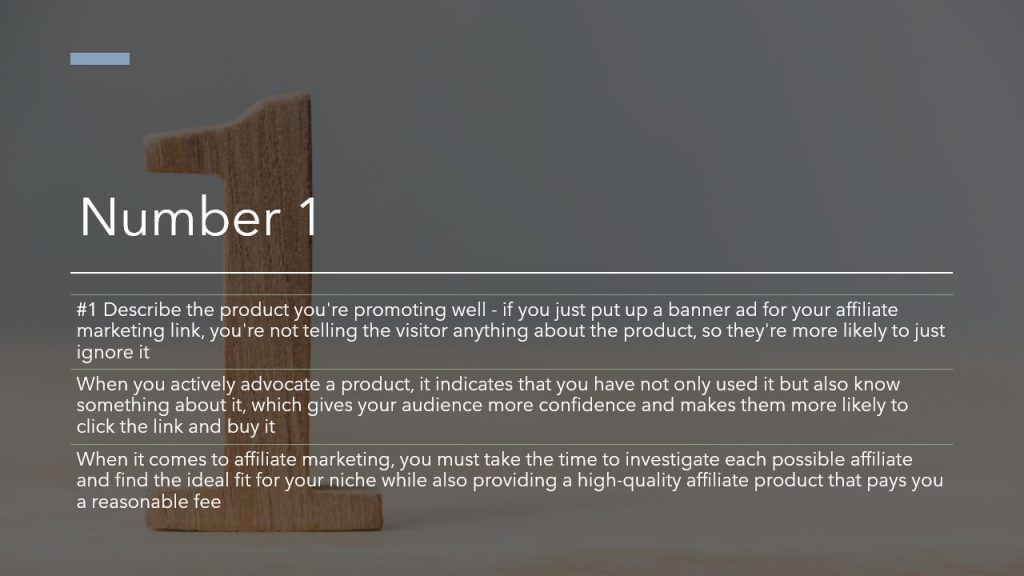 #2 Share your product experience
When you are describing a product, it is critical to include your own personal experience with it. The more information you can give a visitor, the more likely they are to buy that product. If you can present graphs and other statistical data to help your visitor comprehend what you are selling, that would be great. When you believe in the product you are selling, you are much more likely to sell it successfully. 
#3 Don't advertise more than two of the same product kind
If you advocate a lot of the same product, your visitor will have a tough time believing you think they are all great, especially if they are all identical. The more products you promote, the less credible you appear to be. If you promote product B now, product C tomorrow, and product D a week from now, and all these products are remarkably similar, your visitor will have trouble trusting you that they are all fantastic. 
#4 Tell your visitor what they will get
When you are describing a product, it is important to emphasize the benefits of that product to your visitor. If you are promoting a weight loss supplement, you might tell them that they will lose 10 pounds in a week, or that they will gain 20 pounds of lean muscle in 2 months. If you are promoting a diet, you might say that you will lose 20 pounds in a week. 
#5 Use a proper landing page
If you are promoting a product and you want to make a sale, you are going to need to tell your visitor what they are getting, and then you will need to get them to sign up or buy your product. This is where a landing page comes in handy.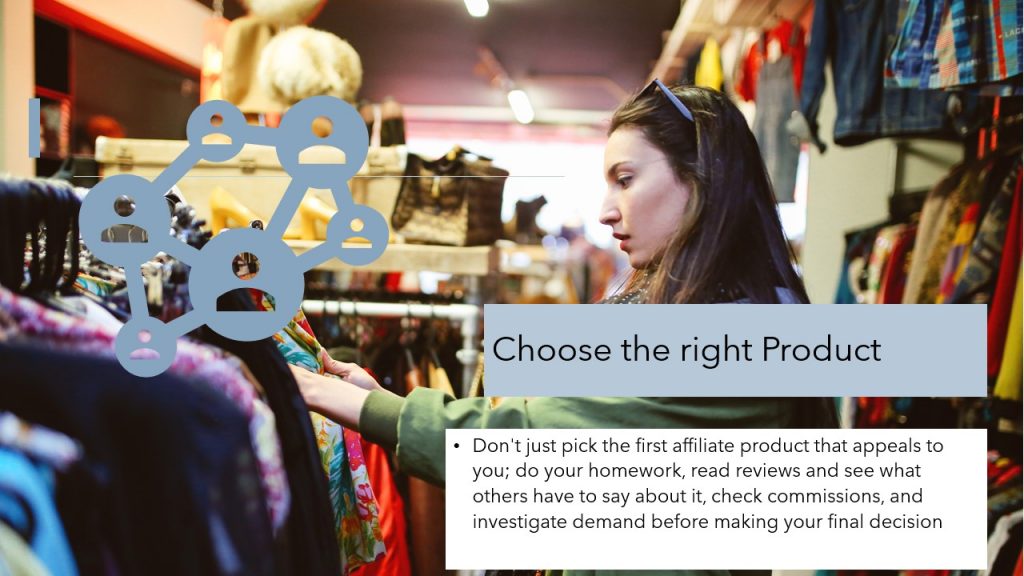 The more products you are promoting, the harder it is for you to choose between them as to which you will promote. When you stick with the same handful of goods, your visitors will notice that there is something remarkable about them over time since you continuously suggest or mention them. That is the way to create customer loyalty! 
When it comes to affiliate marketing, you must take the time to investigate each affiliate and find the ideal fit for your niche while also providing a high-quality affiliate product that pays you a reasonable fee. Do not just pick the first affiliate that appeals to you; do your homework, read reviews, see what others have to say about it, check commissions, and investigate demand before making your final decision.