What do I know about how to start a successful blog?
You might not be aware but recently I have started a coaching program for helping myself to create and build my own online business which will coach me on how to start a successful blog today. Not only that but eventually launched my own digital products. So, first things first, there is no better way to learn if it is worth starting a blog right now than joining this webinar and learning directly from the people already doing it. Be smart, not like Blockbuster, be like Amazon, and get online! https://lewis-anderson.com/1p-webinar
Even though I started the coaching about two days ago, I have managed to keep up with each day so far and made it to day four! When I say, "I made it", that sounds like it was a challenge, I suppose it would be without the coaching and training videos, but it was a Breeze!

.
So, I am tasked to write a detailed blog post, so then I decided to detail what I have learned so far and the steps to take, to start getting your blog running from nothing, just from watching a video or two in the member's area. I have already learned how to start a successful blog. I will also share how the checklists I am using, help me to create my own posts. I hope you enjoy the article.
Writing, Blogging, and How to start a successful blog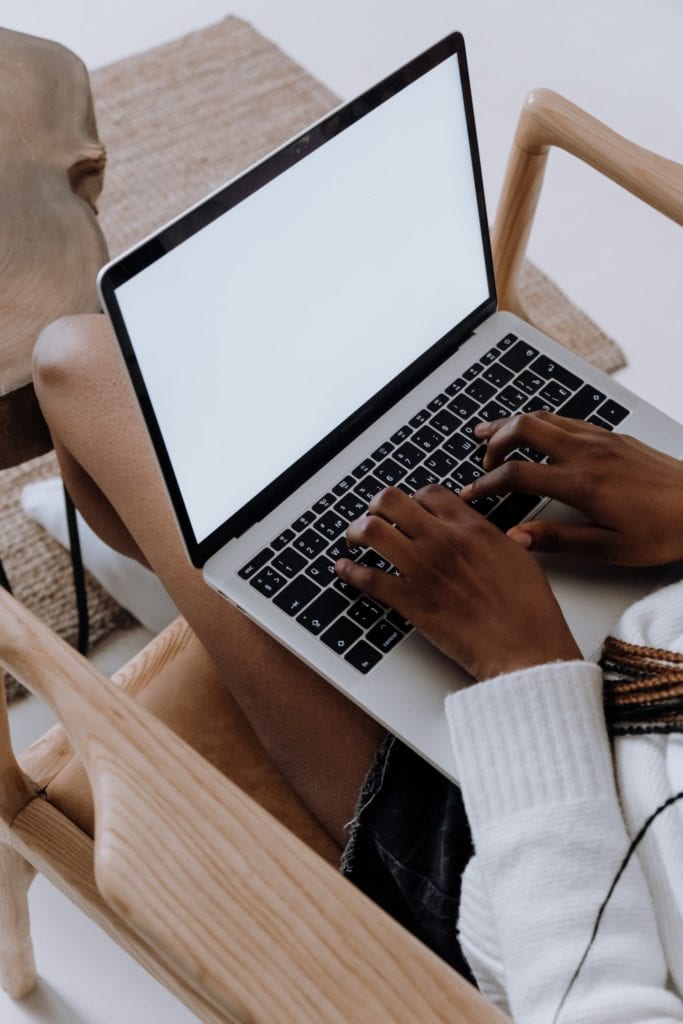 If you are looking for a way to start a successful blog, then this article will be of significant help to you. In this article, I will talk about the easiest way to start your blog and ten blogging tips to start a successful blog.
There are several ways to start a successful blog. But the easiest and simplest way is by registering on Bluehost for WordPress hosting. If you want to learn more about WordPress read the article, I wrote about it. WordPress Blogging | Blogging, Online Business, WordPress (lewis-anderson.com) https://lewis-anderson.com/wordpress-blogging/
Bluehost is a great hosting service that will allow you to get your free domain and hosting at a low one-off monthly cost. https://lewis-anderson.com/bluehost Once you register on Bluehost, your blog will be online and ready for Google to start finding you.
With a paid option, getting your own domain, and paying for hosting, you will ensure you have the full functionality of your blog to promote and sell products. All free service prevents you from doing anything that generates an income from your blog in so many ways, affiliate links are almost never allowed on free services.
Now you have your WordPress blog setup and ready you can follow a few of my guides to help you around WordPress and start getting your articles and posts written.
Blogging tips to start a successful blog – Updated Summer 2022
Blogging Tip 1 – Find Your Niche
Find your niche: When it comes to blogging, it's important to find your niche. This will help you attract readers who are interested in what you have to say. Once you've found your niche, stick to it. This will help you build a loyal following.
Blogging Tip 2 – Be Original
Be original: With so many blogs out there, it's important to stand out from the crowd. Be original in your content and your voice. This will help you attract readers who are looking for something different.
Blogging Tip 3 – Be consistent
Be consistent: One of the best ways to build a following is to be consistent with your content. Regular updates will keep readers coming back for more.
Blogging Tip 4 – Interact with your readers
Interact with your readers: Don't just post and forget about your blog. Interact with your readers by responding to comments and questions. This will help create a community around your blog.
Blogging Tip 5 – Promote your blog
Promote your blog: Don't be afraid to promote your blog. Share your content on social media, with friends and family, and anywhere else you can think of. The more people who see your blog, the more likely you are to attract new readers.
Blogging Tip 6 – Use images
Use images: A picture is worth a thousand words, so they say. Adding images to your blog posts can help break up the text and make your content more visually appealing.
Blogging Tip 7 – Use helpful plugins
Use helpful plugins: There are a number of plugins available that can help improve your blog. From social media sharing buttons to SEO tools, there's a plugin for just about everything. Do some research to find the plugins that will work best for your blog.
Blogging Tip 8 – Participate in linkups
Participate in linkups: Linkups are a great way to get your blog post seen by a larger audience. Participating in linkups can also help you meet other bloggers and build relationships.
Blogging Tip 9 – Guest post
Guest post: Guest posting is a great way to reach a new audience. Find blogs in your niche that accept guest posts and pitch your idea. If your post is accepted, be sure to promote it on your own blog and social media channels.
Blogging Tip 10 – Be patient
Be patient: Building a successful blog takes time. Be patient and keep at it. The more you blog, the more likely you are to see success.
Blogging can be a great way to share your thoughts, ideas, and experiences with the world. By following these tips, you can improve your blog and attract new readers.
With these 10 tips for blogging, there will be no reason why you can't start your blog right away.
What are your best blogging tips? Share them in the comments below!
As I mentioned WordPress I will cover it briefly here too.
What Is a WordPress Blog?
Content Management Systems or CMS's for the jargon help give you a way to manage all the website content, upload images, write the pages, and change things around just like you would on anything else you are already used to doing online.
It's like using Microsoft Word or another program where you can copy, paste, drag & drop, insert images, videos, and attach files, while you do that, it shows a nice-looking website on the other end. It's so easy once shown how anyone can do it! Easy as riding a bike, I think is the expression!
In fact, it's harder to open a bank account than it is to build a blog or website today on a CRM like WordPress. As it's an already built system for you to make building a website or blog just as easy as setting up your own Facebook account.
You can find out exactly how, as my mentor in the webinar, will show you how he does it, and how he helps others create six figures on the world's most trusted affiliate platform.
Click the link here:
https://lewis-anderson.com/1p-webinar
Read the page and say yes you want to join the webinar.
Go to the webinar, then if you like it join us! If not, carry on, and hope you come back another day 🙂
---
Thanks for reading and check back again soon for more articles.
---