Blogging from beginners to Professionals – How to get started
Amateur blogging has taken over the traditional mainstream media in today's world. Today you can just pick up a computer, laptop, or phone, sign up for an email, sign up for a blogging or YouTube account and start reaching anyone else in the world with an internet connection.
That is a potential of four billion users. Back in the day, you would have to raise millions to reach that kind of audience or even be shown on TV.
Today a 7-year-old does it by opening toys to a massive audience of twenty-five million, more than any stadium can hold. So of course, amateur blogging was bound to become a massive hit and it is only getting bigger.
Professional bloggers have their place but there is stern marketing and tedious articles that the user just does not want to read.
Google does love them, however, so it is hard to find the amateur blog sometimes.
If you want to start your own Amateur blog, there are a few simple steps you can take to start up.
Step 1 Decide on your niche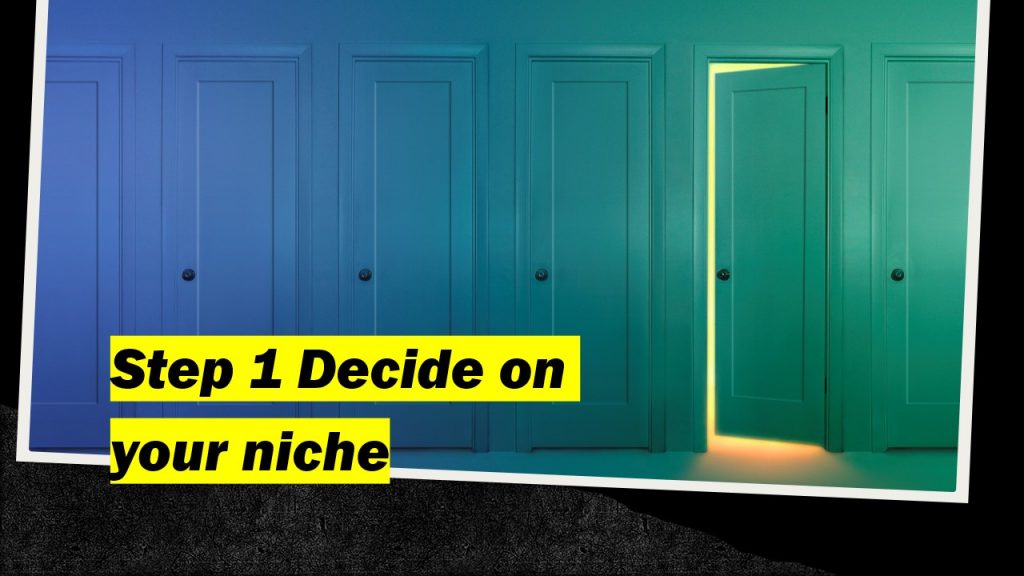 Write down the keywords you want to target. Your niche. Everyone has a different niche, and each niche is big enough for a variety of websites to fill their niches.
Take time to research what people are looking for in a niche and what is trending. You could find out that your niche is a dying one because of changes in technology or because of a news article you read.
Decide on the market you want to start with and then choose what you want to publish. This should be a mix of topics that you love and topics you would never want to post.
Step 2: Decide on your style
As soon as you've narrowed down your focus niche, you can start planning your website's visibility strategy. Is it more like a media outlet with a slew of blogs from dissimilar sources? Do you want to be a one-sided blogger that simply expresses his or her own point of view on everything?
The most successful blogs I have seen are a mixture of media and opinion with the use of a lot of links to other articles, podcasts, and videos.
Take some time to build a blog that you can rely on and hopefully is picked up by major media outlets.
Step 3: Get started
It is possible that you will already have an internet presence when you begin blogging. If you don't know what to do, conduct some research. Are there any places where you may post your content? What are my alternatives for social media? Do you have an e-mail list? Build a blog based on where your audience is found.
You will be able to find hundreds of websites online on the topic you are writing about, and you can write for a different site all over the world without moving to another country. Now, choose your topics. You can write about anything you like.
However, I find that if I am writing about one topic for a year, I want to find out if there is a new one that comes out that I can write about. I have tried to write about everything I can find.
Now you have found your niche and have decided on your style, start creating blogs.
Step 4: Domain Name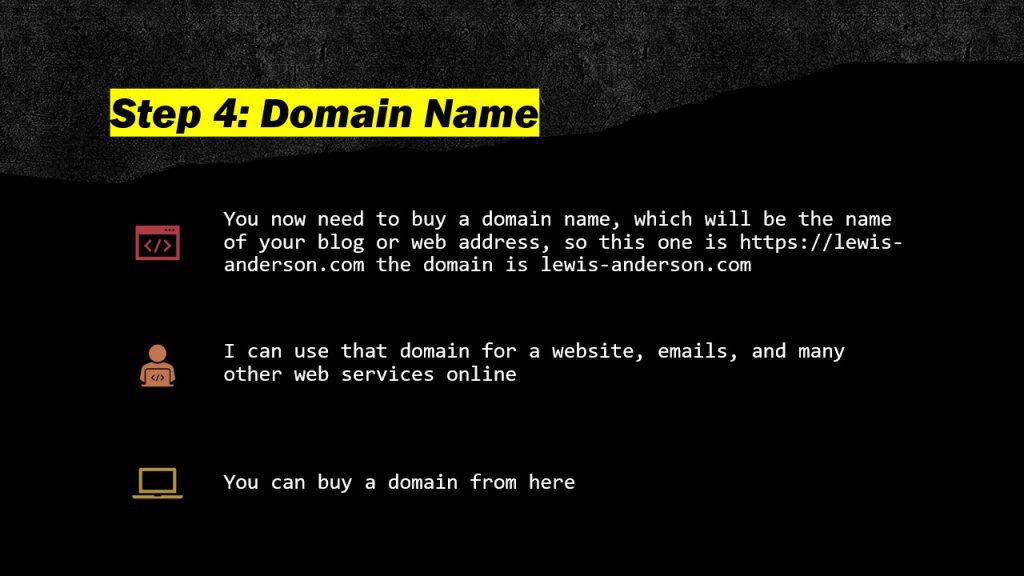 You now need to buy a domain name, which will be the name of your blog or web address, so this one is https://lewis-anderson.com the domain is lewis-anderson.com. I can use that domain for a website, emails, and many other web services online. You can buy a domain from here:
Step 5: Hosting
Next, you want to get what is called hosting, so this is where you can put your website and it can run your email server and point your domain to your website.
To get an idea of your website, hosting, and domain names take this as an example for property houses and addresses. Imagine a completed building site with three hundred plots, it has the houses you want the postal worker to find, but you cannot tell them "Hey my houses are here from plot 1 to 300" they won't know where to go and the people who want to send letters won't know where to send them.
You need to give them an address that everyone can read easily and define the difference from every other address. Just like we give hosting a domain name, we must give the houses an address.
Then once you are at that address, you can access and contact different people, or parts of the home, i.e., lewis@lewis-anderson.com www.lewis-anderson.com, and so on.
So hosting, you want to look for or ask for a managed VPS, with cPanel and Softaculous available. You can happily start with the cheapest VPS available as you will only be running one amateur blog. The higher packages are for more advanced users and faster websites, so we do not need to worry about those as amateur bloggers.
I have prepared this as a perfect domain name and hosting solution: Blue Host Hosting

Once that is all set up you can point your domain name to your host's IP so like we said before, your host will have a plot number, and we want to give it an address, so we go to where we bought our domain name.
We then enter what is called an "A Record", so find manage DNS, add an A record, enter your host's IP address, and leave the name blank, or if you want your website on www. Enter www. In the field that says the name. Then add or save what you have just done.
For a detailed explanation of how to do all this subscribe to my YouTube channel:
Success With Lewis Anderson – YouTube
Step 6: Install WordPress
So, after we have our host named, i.e., lewis-anderson.com we can use cPanel to install our amateur blog. Within cPanel go to Softaculous script installer, find WordPress, and install it, just fill out the details and install the website.
Once installed you can log in and start blogging. For a more detailed step-by-step, I will create a video series on my YouTube channel so please subscribe to my newsletter to stay in contact. But from here on you will want to make the website legal, secure, and compliant before adding any content.
Step 7: Set yourself up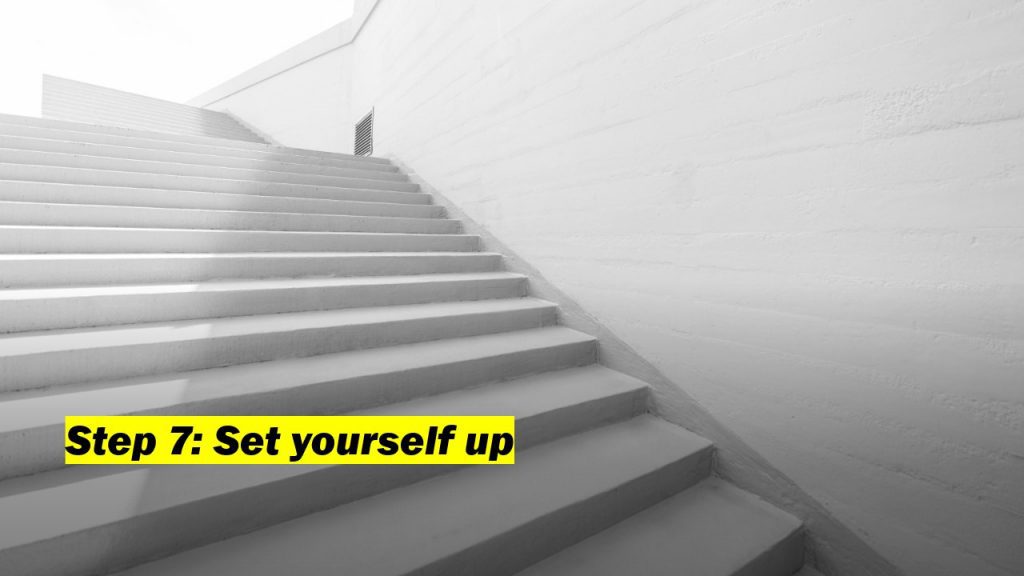 Set up your blog with a name that you love and the right domain. It should be something you can be proud to own and something that is easy to remember. Google loves it when websites are easy to remember.
Read their blog search options and figure out the keywords and then get those words in your niche. You can also use Google Adsense to earn some money. Get your writing spot on. Write posts that get you more traffic.
If you are new to writing, you may not know if what you are writing is relevant, but you can always just try.
Step 8: Get organized
Getting organized is the quickest route to success. List every post you've ever written on your blog in folders for each category. Adding new posts to this folder should be a regular part of your workflow.
Your content will be easier to discover in the future if you do this.
Add your posts to a Google Calendar so that you can simply mark them off as completed. As opposed to having a zillion Word documents hanging about, this is much simpler maintained.
It's possible that your blog's material will begin to evolve organically once you've finished this procedure. Make sure your blog is well-organized and relevant if you want it to grow rapidly and sustainably.
Step 9: Find your audience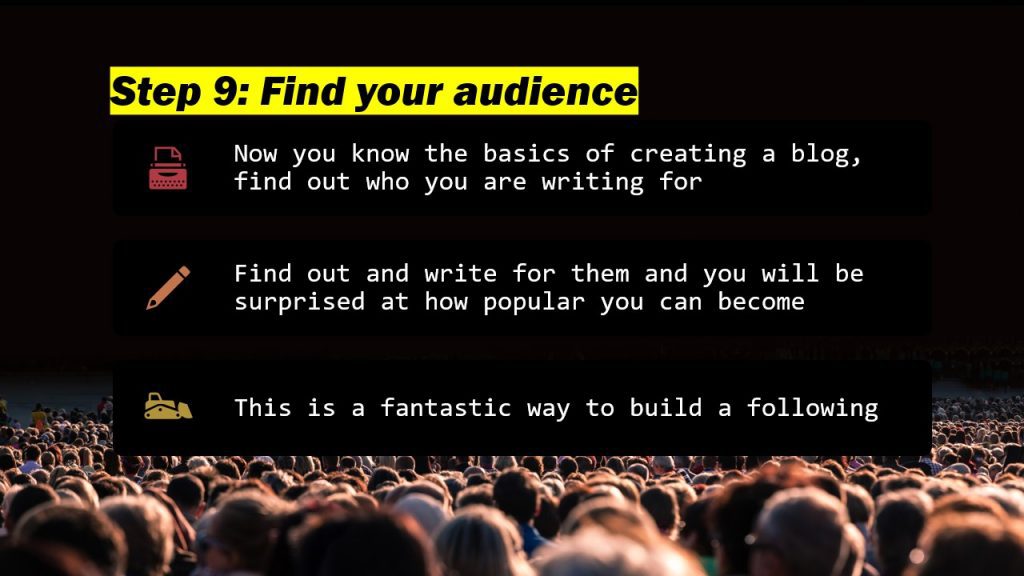 Now you know the basics of creating a blog, find out who you are writing for. Who is your audience? What are they interested in?
Find out and write for them and you will be surprised at how popular you can become. Over time, you will start to notice that the traffic you are getting is your true audience. This is a fantastic way to build a following.
Step 10: Writing
This is where it all starts to get interesting. It can take you a while to get your feet wet, so I would recommend getting a good feel for what you are trying to write about and reading up on the subject before you start. But once you start to write, the magic starts to happen.
You will start to write more. As you write more, you will start to attract more people. Most blogs take a month to start getting traffic, depending on the niche, so take your time to build up you're following.
At this point, you should really be writing at least 2 to 3 posts a week. If you go to your Google Calendar, you should have a full month's calendar in front of you.
Adding a new post is as simple as writing it, uploading it to your blog's server, and setting a publication date in your Google Calendar. Setting up your blog correctly will have a significant impact. Write about anything you're interested in. Build your blog around the needs of your audience and follow SEO best practices. Continually read.
Now that you have a great base to start from, you are ready to write your first post.
Step 11: Get traffic
To get more visitors, share and comment on other people's content on the web. Encourage others to do the same by bringing it up in conversation. Be a member of the community and spread the word. If you keep up the excellent work, this is fantastic for growing your network and attracting new visitors.
Step 12: Building a following
Once you have a steady flow of traffic, you will start to notice you are starting to build a following. When you see the number of people coming to your blog, commenting, and sharing the posts you are writing, it will give you a real buzz.
Be patient. Your blog won't go viral overnight. You can't expect your readers to go to another blog in a different niche in search of added content.
If you want people to read your posts, make sure you are consistent and always write quality content. Do this, and good things will start to happen for your blog. If you want traffic and growth, you must stick with it.
Learn from your mistakes. If you start to get traffic but then stop, your traffic will go to the next blog.
Don't give up. Set a goal and start from the bottom, then work your way up. Slow and steady wins the race.
Step 13: Promote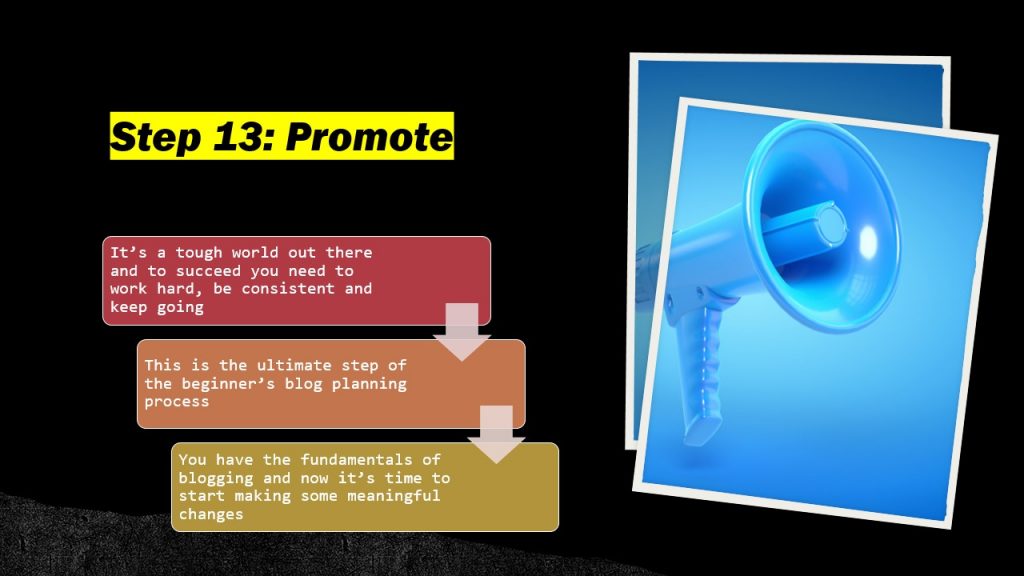 When you get your first few hits, they are worth it. But just because you get a few hits, it doesn't mean that you are going to see a huge amount of traffic. It's a tough world out there and to succeed you need to work hard, be consistent and keep going. This is the ultimate step of the beginner's blog planning process.
You have the fundamentals of blogging and now it's time to start making some meaningful changes.
Step 14: Create guest posts
Now that you have some followers and traffic coming in, you can start to look for guest posts.
The best way to get new traffic and followers is to publish great content that gets shared.
Ask for guest posts if you can and get a few more quality posts out.
Make sure you have an enjoyable content calendar in place and write at least 2 guest posts a week.
Work hard at this and, at the very least, get a few guest posts out each month.
Step 15: Master your website
You've reached the point when it's time to start thinking about the design of your blog. Quick suggestions for showing a visually appealing website. Bloggers that want to succeed must have an aesthetically compelling website.
A content calendar and at least two articles a week are necessary for a steady flow of traffic.
Step 16: Master your social media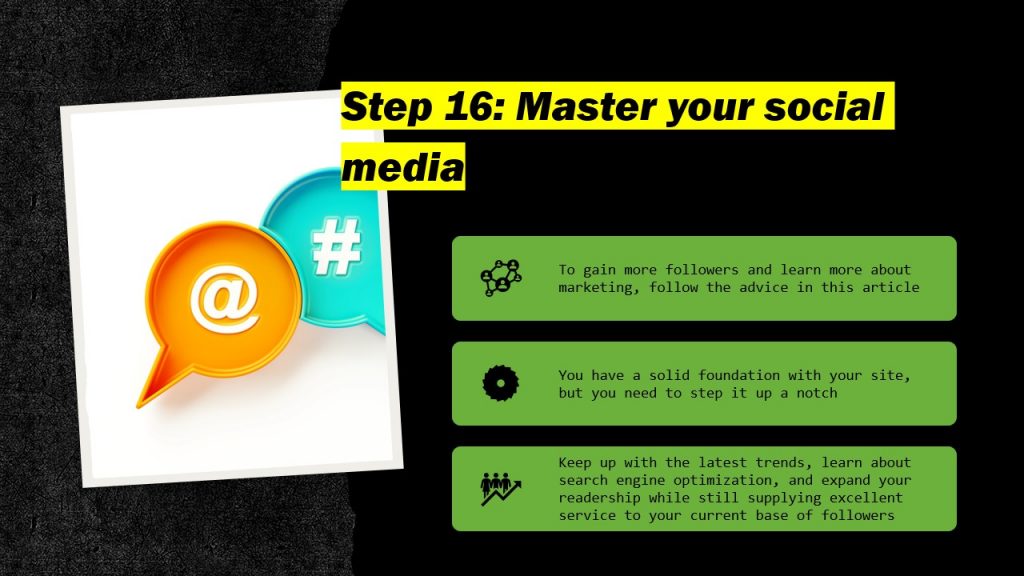 Now you have a solid base and lots of followers, you can start to make more social media posts. Only put up the things you like, and only use posts that have value. Never link to promotional posts. To gain more followers and learn more about marketing, follow the advice in this article. You should begin planning for your future blog as soon as you finish your first one. The fundamentals of blogging have been covered. You have a solid foundation with your site, but you need to step it up a notch. Keep up with the latest trends, learn about search engine optimization, and expand your readership while still supplying excellent service to your current base of followers.
Start planning your next blog.
Can't wait to hear about your progress!