What exactly is niche marketing?
The definition of a 'niche' is "a specific segment of demand for a product or service." Marketing is described as "the ability to purchase or sell." When the two works are combined, niche marketing involves purchasing or selling a product or service in a specific region of demand. All that means is that a product or service is being offered to those who are most interested in that specific topic, rather than to the broader public.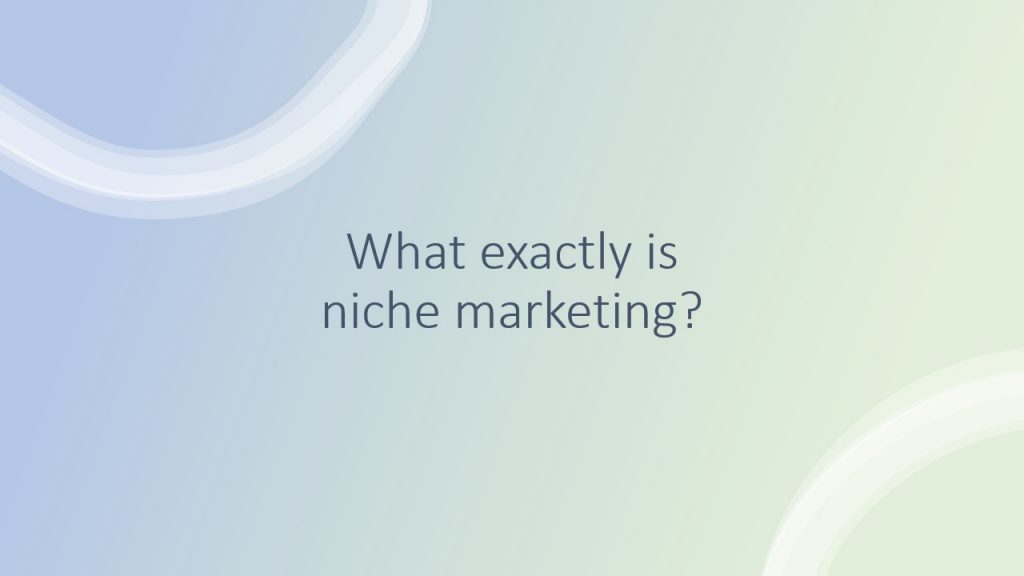 Large corporations frequently employ niche marketing. For example, a computer and computer peripheral manufacturer may promote all-in-one copy/printer/scanners to home computer users while offering single-function machines to large corporations, it would be the other way around as home users do not usually require all functions, but you get the point. 
One advantage of niche marketing for sellers is also that their advertisement budgets are stretched further. Advertising to a specific market is less expensive than advertising to a larger market.
Niche marketing needs to be tailored to the specific demands of the target demographic. Niche marketers must modify their offerings to fit those specific requirements. Those who own poodles, for example, will be most interested in your product if you have developed it to make poodle grooming easy enough for an inexperienced expert to execute. Those who own Blood Hounds or cats are not interested.  
If you write an e-book on how to establish and thrive in an online business, individuals who are seeking the same knowledge are your niche market. Those who are content with their current situation are uninterested. Try not to get this confused with a target audience. They are similar but even markets that are not niche have targeted audiences but look at niche marketing as a super laser targeted audience. 
Niche marketing is an extraordinarily successful and cost-effective method of advertising and selling specialized items or services to a specific audience or, ideally, customers of that product or service. 
Internet Marketing vs. Niche Marketing Niche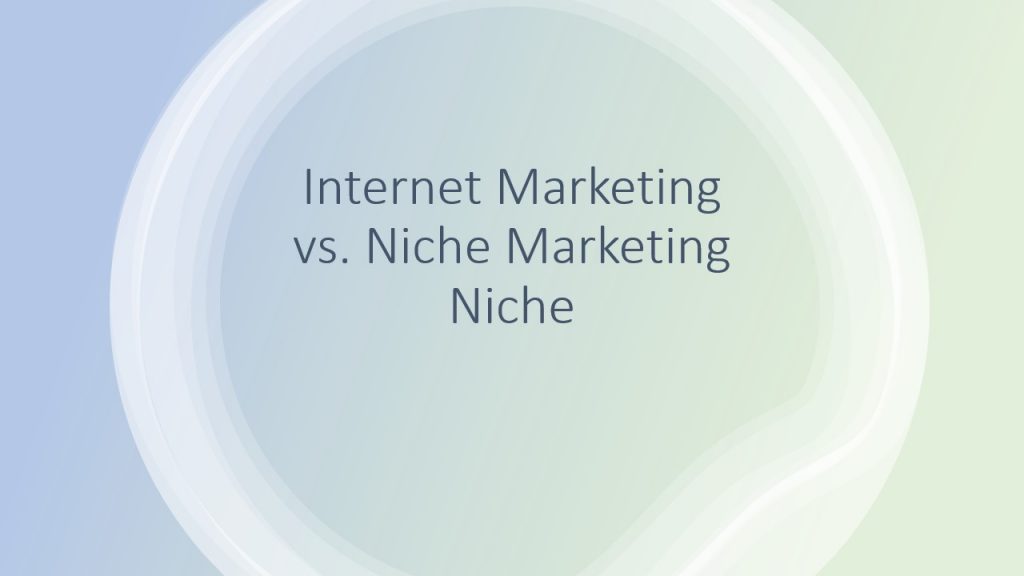 Comparing niche marketing to an Internet marketing niche is like comparing apples to oranges. Both apples and oranges are fruits. Niche marketing and an Internet Marketing niche are both types of Internet marketing, but they are diametrically opposed in every way..
The word "niche marketing" refers to the practice of selling a specialized product to a certain sort of consumer. Internet marketing is one of the smallest competitive niches. Most specialized markets are also more amenable to innovative marketing methods. 
Small niche markets are less crowded with experts and sages, making it much simpler for a new marketer to get into. A niche market enables you to promote your own niche product or the product of a niche affiliate.
There is a niche market for anything you can think of. To break into a niche market, all you need is a solid concept, a decent product made by you or someone else that will appeal to certain individuals, some promotion, and a strong drive to succeed.
In the Internet marketing niche, however, you will be pushing your own Internet marketing product. This is a tremendously competitive sector that is extremely tough to break into. It is a world full of gurus and sages who have been playing the game and winning for a long time.
This is not to say that it is impossible to profit from the Internet marketing niche; of course, you can. It is still a demand-driven world, which means that if you have a product that can compete and are ready to play hardball with the big guys, you may thrive in the Internet marketing niche game. Simply keep in mind that there are easier specialized markets to break into. 
Thanks for reading part one of this Niche Marketing series. Please come back for the next article and view more articles of your interest.