What a Niche Marketer Is and What They Do
A difficult and harsh truth with Niche marketing is that the massive corporations have all the money they need to market and sell their products, but small businesses have advertising budgets that really do not sum up to what the big companies spend on staplers in a year.
It is impossible and also unfeasible to compete with the big players. So, what are we expected to do as the little people?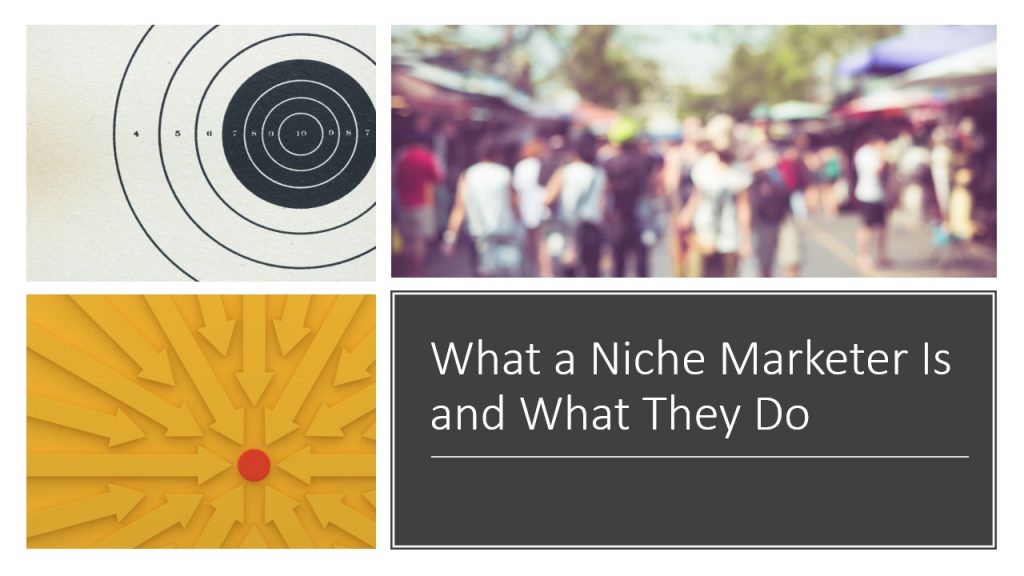 Our answer is to focus on niche marketing. We may not be able to market our goods and services to the world, but it does not mean we cannot make a respectable income online, thanks to the Internet.
When it comes to marketing, niche marketing is all about promoting certain items or services to a specific group of customers. If you have a computer, an internet connection, and a decent concept, you can start your own online business and sell your products to the people who are most likely to be interested in what you have to offer. All of this can be accomplished by spending truly little money on marketing.
It is not that tough to find a market for what you are selling. Take a moment to think about who might be most interested in what you are selling. Even if you cannot compete with the big corporations that sell hair products, you may concentrate your market down to a certain niche and focus on selling to people who own swimming pools to make a profit. You buy a domain name, get a server, and develop a website just for people who own swimming pools to sell your product.
Niche marketing is the practice of marketing a product or service to a certain group of people who have a strong need or need for it.
What it Is not: Niche Marketing
When you engage in niche marketing, you are not seeking to reach the broadest possible audience with your product or service. You could not afford a multi-million-dollar advertising budget as a tiny business owner.
Nothing could be further from the truth. On the other hand, niche marketing allows you to target a more specific group of people with little more than a computer, an Internet connection, and a solid idea.
When it comes to niche marketing, the goal is not to outdo the competition. Niche marketing eliminates the threat of direct competition. Nobody is competing with you in the marketplace for the same product or service that you are selling. Your opt-in email list allows you to target a specific group of potential customers.
The goal of niche marketing is not to reach out to a new demographic every day of the week. You can sell to the same folks again and over again once you have built up a list. If you take the time and effort to get to know the people on your list of purchasers, you will be able to keep selling to them.
It is not about focusing on the larger picture in niche marketing. It is all about the details, and the more specific they are, the better. Having a narrow focus on a certain segment of a bigger market ensures that you will be able to command a fair portion of that segment.
There are many, many people on this vast earth. Having a large number of potential customers is only possible with an exceedingly small percentage of the population.
When it comes to niche marketing, it is not just about spotting the impossible. When it comes to niche marketing, it is all about examining the options. It is possible to make a lot of money from even little sales opportunities.
Thank you for reading, look out for part 3, if you haven't already read part one of Niche Marketing: