Good for you if you are studying diligently to become the brightest copywriter you can be. Persistence and practice are half the battle. Of course, possessing some of those top secrets that no one wants to reveal can be valuable! And that is exactly what we are going to tell you — are you up for it?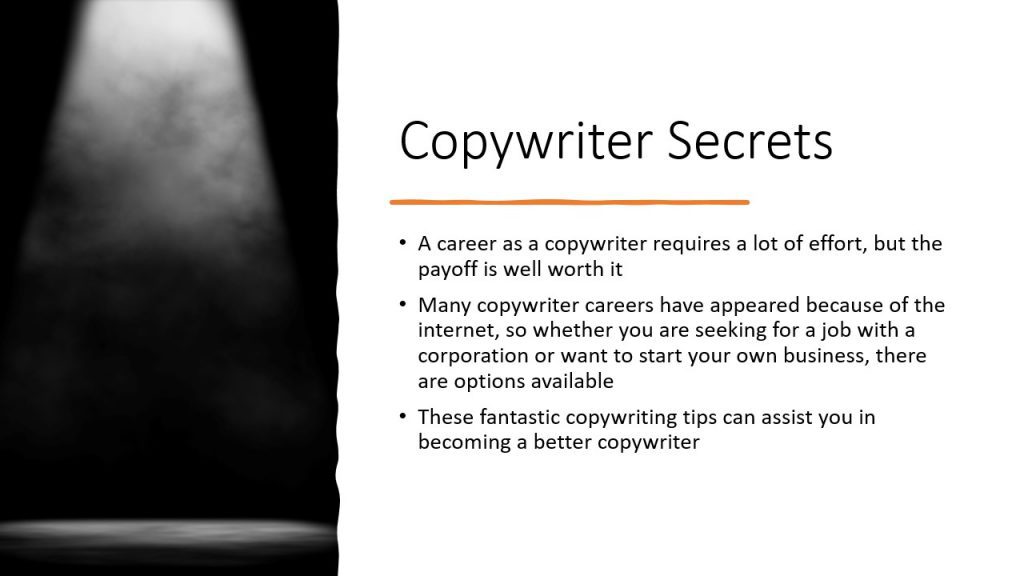 Writing in your audiences' language — Although there is a lot of emphasis on creating high-quality English copy, it is important to remember that the writing should be in the language that your readers are most comfortable with. Before you begin, you must first determine who your target market is.
People are designed to react in certain ways toward certain stories. Recognize what types of stories provoke what kinds of emotional responses. To generate the emotion you want, use storytelling as a powerful weapon in your copywriting.
Always ask a direct question to which the audience will say "yes." It will train the audience to agree with you throughout your content, and you should be able to get another "yes" from them when you need it the most.
Don't be hesitant to use personal examples and information to establish a relationship with the audience. Empathy is a powerful technique for demonstrating to the audience or readers that you understand their anguish.
Imagine your sales copy as a casual discussion between you and your closest mate. It should be natural in tone, sounding as though you were speaking, and not stiff. Always read your sales copy aloud.
Research and study from other effective copy. Take note of the main phrases used, how the copywriter makes the sales copy punchy, and how the sales copy generates revenue. Who better than the most successful to learn from? That makes perfect sense.
Don't be afraid to make bold statements in your sales copy. It is all right to say, "This is what I know. Are you sure you want to hear it?"
Understand the structure of a sales copy. It is best to organize your sales copy in sections, each with a purpose and a place in the copy. If you want to know how to do that, read this.
Determine the headline of your sales copy, the hook, and what the body copy should say. When all three are together, they can form a powerful and effective sales letter.
Give the copy something to say. Do not just tell your audience about the product and how great it is. Tell them what the product can do for them.
A career as a copywriter requires a lot of effort, but the payoff is well worth it. Boredom is never an issue, and there are numerous options, particularly if you excel at what you do. Many copywriter careers have appeared because of the internet, so whether you are seeking a job with a corporation or want to start your own business, there are options available. These fantastic copywriting tips can assist you in becoming a better copywriter.